My Princess Complex Moment
I am not a high maintenance gal. I don't require fine china or weekly massages. I don't get my nails did with my guuurrls on the regular. I don't require Starbucks lattes everyday. I like the simple things.  I do most of my shopping at Target and only spend more than $50 on running shoes. But I do have what I like to call "princess complex" item..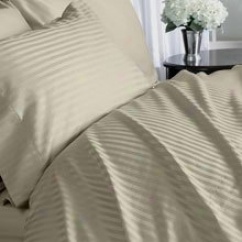 high thread count sheets
If you show me sheets with less than 500 thread count, I will scoff at you. Now I wasn't always like this. I used to only care if they looked cute and matched….then something happened.  A wedding registry.  They were a "well that wouldn't be awesome scan".  800 thread count navy sheets from Bed Bath and Beyond.  I figured no one would get them.  I was wrong.  Kevin's cousin Billie Jean bought us those glorious sheets.  I can't remember most of who got us what on that list…but I remember those sheets.  She gave me my first hit…and now I can't go back.  We still have those sheets on the bed at the river and they are still like heaven. A few years ago I splurged after Christmas for 900 count sheets from target and they were epic as well and THEN for our anniversary Kevin got us 1000 count.  I think angels sang when I opened the package.  And when they are crisp and cool? ZOMG it is magical. So never again will I use the sheets that come with your "bed in a bag".  I will carry my own case to unknown places. I am a princess damnit.
So what is your princess complex?