2017 School Age Kid Gift Guide
Lately I have been getting a lot of "what do little boys want for gifts?"  type questions so I figured I would write this up. These are things we already own and are huge hits. These are not one and done type things. We have gotten these in years past so there are newer versions but I stand by all these gift ideas.
For reference, my boys are currently 5 and 8 but a lot of these gifts could swing to younger and older. That is part of how I chose these because they are long lasting on the play scale.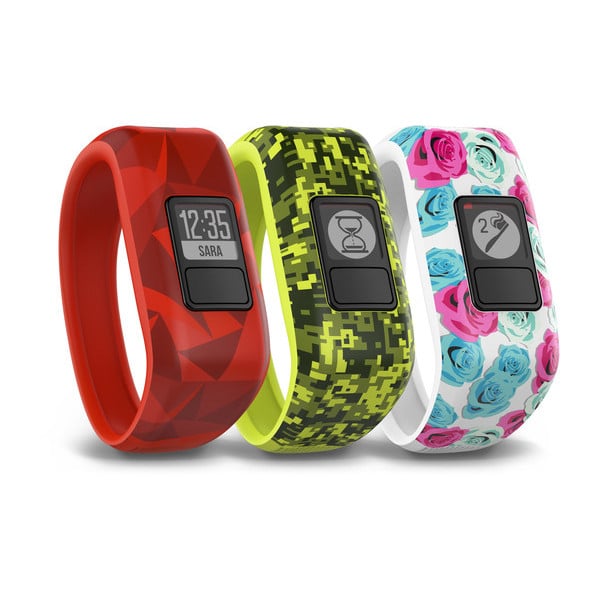 If I had to pick one gift to recommend, it would be these smart watches for kids. Landon has had one for almost a year and Oliver got his as he started Kindergarten. After both of us parents got Apple Watches, there was some interest from the kids about Fit Bits. We asked around and these Garmin Vivo Fit Jrs were hands down the best for kids. The basics:
It's a watch! – So you don't have to tell them the time!
It tracks fitness! – This is by exercise minutes and steps. The default goal for the day is 60 minutes of exercise (it's not a perfect science as it is basically just a pedometer but it's pretty good)
They can set timers! – "We will leave in 20 minutes" doesn't have to be a constant reminder!
You don't need a charger! – It has a 1+ year battery life; no recharging needed
It's waterproof! – Yup, they can wear them all the time (less chance of losing it)
But here is the real magic…there is an app for parents to monitor it all AND create a points/rewards system for chores. The boys have a list of chores available for a set number of points. They can use these points to redeem for a few different things including screen time (we cut screen time WAY down in the summer and now they pay me for it), movie nights, parent dates and straight cash. It's a great way to keep a digital scoreboard when you are out. You can also arbitrarily give (and take) them points too for whatever.
Now they just came out with a new line of Disney licensed ones for this Christmas season. They seemed to have a color screen now as well.
I get asked about STEM toys a lot. Naturally I gravitate towards them but I also notice EVERYTHING is trying to label itself STEM. Oliver got a starter set of Snap Circuits for his birthday last year and both boys have a great time putting them together. Landon understands the science part a bit more but it is a great building block of understanding electricity. There are a variety of different kits you can get:
This is a great SAFE way to teach kids circuits. Yes, you can got to Radio Shack and get circuit boards but, let me tell ya, you can burn the fuck out of your self on a resistor REAL quick. #professional
Landon got his first set of KEVA planks years ago and they have been timeless and simple. Since then we have accumulated more and more with new contraptions to build. Simply, they are just identical tiny blocks of balsa wood. The KEVA website has the best description:
"Every piece is the same. KEVA planks are about 1/4 inch thick, 3/4 inch wide and 4 1/2 inches long.

You build structures by simply stacking the planks. No glue, no connectors. They can be stacked upright which looks like it would be unstable as a house of cards, but even this type of structure is surprisingly stable.

…KEVA planks have the broadest age range appeal of any toy we have ever seen. From preschoolers to architects, each person builds at his own skill level.  KEVA planks is the gift they never outgrow."
We k
eep them on our screened in porch for maximum building area. You can follow along with instructions to build certain things like catapults and simple mazes or you can make up your own. They travel well (just throw a bunch in a bag for your next picnic) and honestly work for so many ages.
We may even add on this year with some of these KEVA Connectors to take it to a new level!
This one is a great idea for relatives who want to spread fun year round! Little Passports is a monthly subscription service for kids. Not only is it educational but also kids just freakin love getting their own mail.
Little Passports has a variety of options as well as single purchase educational kits. We get the Science Expedition subscription. Each month we get a small box with a theme (this month was sound). There is a booklet about the unit and then a variety of experiments to do. For younger ones, you would probably need to do it with them but it has been perfect for Landon as he can read and do the activity independently (minus a few supplies depending on the unit). Landon absolutely loves it and I have to admit there are some cool things he learns. This month we used the box it came in to build a simple machine to see wave length with rubber bands. Super Cool!
Another option: The  Little Passports Global Edition is based around learning about other countries. From the site: "Every month, we send a package that helps your child "travel" the world alongside our characters Sam and Sofia, who travel by magic scooter and send goodies from each place they visit. Your child will receive a letter from Sam and Sofia describing their journey through the country, that inspires their imagination. They'll also receive a souvenir that educates children about the country's history, and activity booklets where your child will play learning games, recognize world geography, explore new recipes, and learn fun facts about the country."
Be a dear and use my referral code? 
This one is a super simple one but we absolutely love these clipboards with storage. The boys take them anywhere. They travel in the car, accompany us at Taekwondo while we wait, provide entertainment on that random trip to a relatives. Fill them with some colored pencils, markers, crayons, coloring books, worksheets, plain paper, whatever! They are easy to grab on your way out the door. There is plenty of room for some legos or other small building things.
Take it up a notch and customize it with some paint pins (or take it to Learning Express and let them do it).
Duh. We have more Legos that we know what to do with. And while I want to curse them, I can't. They literally play with them sunrise to sunset. Ollie sleeps with them. They build kits but then break them apart and build all kids of new things. You can't go wrong with Legos in my mind. Hell, I get the Christmas village every year because I still love building Legos (and no they are not allowed to help me. IT IS MINE!). For any n00bs reading this though, here are some hot new sets for this year:
So what are your go-to gifts this season for school age kiddos? Now I need ideas too 🙂