So You're Thinking About an Instant Pot
Have you been seeing the word "instant pot" on your Facebook feed a lot lately? Have you been following my adventures on Instagram? Are you just stuck in a dinner rut and low on time?
WELL DO I HAVE A DEAL FOR YOU.
I had seen the mountain of evidence accumulating that this little machine would change lives but I was still skeptical. Did I need another appliance in the kitchen?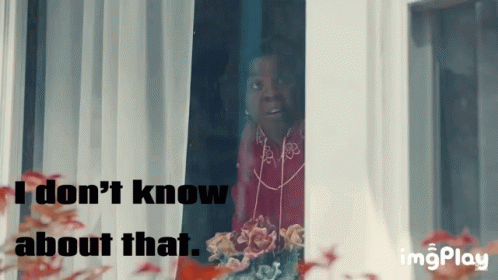 Short answer: yes. yes I did. holy shit, did I.
Instant Pot: The Magic You Didn't Know You Needed
This device has revolutionized my kitchen. I cook more often, from scratch and have less overall dishes. I feel more confident in the kitchen. It's just so fast! And tasty!
Get Cookin
Ok, so now I've convinced you or you are one of these crazy people who have one and never opened the box. Now what?
Getting Started
This thing can be intimidating. I get it. The lingo is a little scary and if you recall a parent canning things in the pressure cooker as a kid like it was an unstable bomb, I get the hesitation. First, this thing is WAY safer. It locks and I feel better about this thing than most appliances I have. It regulates and isn't jiggling on the stovetop. Also as a household that fears leaving things plugged in (slow cookers have not been looked upon kindly), this works while I am standing there quicker.
Next is the vocab. Here are some terms you will see when you start googling so I thought I would help you out.
6 in 1 or 7 in 1 or whatever – Once you decide on getting one, the next thing that baffles most is the number of models. Ultimately, you just need it big enough for your family and a manual and saute buttons. All the yogurt and fancy buttons mean nothing. Basically you always use manual for 99% of recipes (you may also want a steam button for things like salmon or veggies). For reference, I have a 6 qt for our family of 4 and an 8 qt at the vacation house for more people. I got the 6 in 1 I think because it was on sale but don't I am basically saying, don't worry with needing ALL THE BUTTONS. I never use them.
Manual and/or "high pressure" – I have the brand name InstantPot so there is no "high pressure" button that is in some recipes. No fear! "Manual" is high pressure. You can basically ignore all those different food buttons and use Manual. Steam, slow cook and Saute are the only ones that obviously are not high pressure.
Beginner Recipes
Throw "instant pot" into google or Pinterest and your eyes will bug out of your head. There are so.many.things.to.make. Soups and lasagnas and cakes will bombard you but, hang in there, you don't need to come out the gate with these things. I suggest starting simple.
Rice
Fast rice with little room for error. Some pots have a rice button but ultimately follow the manual for water to rice ratio (depending on the rice type). One thing to note: rinse the rice before to remove some starch so it won't stick.
Hard Boiled Eggs
I love hard boiled eggs but I hated baby sitting them and then ultimately play the "is that ice bath long enough" game. Then getting a batch of eggs that look like they were attacked by wild animals upon peeling. NO MORE! They cook super quick and the peels just fall off. I make 5 or so a week for snacking and breakfasts. So simple. All you need is a cup of water, however many eggs you want on the trivet that comes with it. Hit the Egg button or Manual for 6 minutes (check your manual for soft, medium and hard boiled times). BOOM. Quick release that bad boy when done (that means move that thingy on top to spew the steam out immediately).
Shredded Chicken
Here's the game changer, folks. Do you forget to thaw stuff? You can cook meat FROM frozen. It just takes a little longer. So I keep a bag of frozen chicken breasts to make a variety of things from taco meat to just pull BBQ chicken. A loose recipe I would follow is…
2

lbs

frozen chicken

1/2

cup

water

salt

pepper, other seasonings as desired. Sometimes I put in BBQ sauce here or taco seasoning
Spray the Instant Pot insert with cooking oil (helps with sticking)

Place the chicken in the pot with seasoning or sauce.

Pour in water.

Place the lid on the pot and set to the lock or SEAL position.

Turn the Instant Pot to the MANUAL setting for 12 minutes. If the chicken is not frozen, 8 minutes will work.

When the timer goes off and the chicken is cooked, the pressure may be released manually by carefully turning the valve on top of the Instant Pot to the VENTING position (be careful to not position your face over the pot while steam is releasing), or simply allow the pressure to naturally release for about 10-15 minutes before removing lid.

Remove chicken from the pot, shred or chop and use as needed.
Ta da
Chicken Broth
Did you get a deal on a rotisserie chicken and have a animal carcass to dispose of? SAVE IT. Throw that bad boy in the pot with some aromatics (carrots, celery, onions, bay leaves, garlic) and cover with a bunch of water. Put it on Manual for 30 minutes and got DO WHATEVER. NO MORE BABYSITTING FOOD! Strain it out and now you magically have cheap chicken stock!
The Big Guns
Lastly, I'll share some of our favorite recipes. I LOVE these and can usually keep most.
Want to see all my pins? Here ya go.
Go forth and feed thy family!
Heck yes, there are affiliate links in here cuz I'm no dummy.