Our House
Days on the Market: 13
Number of showings: 2
Open houses: 1 (6 couples)
Offers received: 3
Sold for: more than we had hoped
We were a little shocked. Being on the market 6 months before with no bites made us pessimistic. So when this happened suddenly, we were a trying to figure out what to do…quickly. We accepted the offer Monday morning.
Tuesday, at lunch, I went with our agent alone to look at a few houses to yay or nay from my list (been watching market for months). One house stuck out that just came on the market. We were REALLY curious. It was a "too good to be true" situation. Something had to be wrong. We walked in and I never stopped saying  DUDE! Wide plank hardwoods (look original but refinished), glass tile backsplash, perfect paint colors, built ins out the wazoo, 10 closets on the second floor, a walk in tile shower, unfinished walk up attic, 4 bedrooms, playroom…just OMG. But the true love was the backyard. Pool, gazebo, giant deck, shed, fence…
I called Kevin immediately and said he needed to come back tonight. They apparently had an offer that morning but were waiting to respond. Also another showing coming up. We all heading back that night and just loved (well Landon didn't because "there are no toys here").  My inlaws gave their inspection of the place and loved too. While an older house, the character was unmatched and it seems to be on good bones (current owner is an architect, we believe).
So we went home and mulled over it. I saw a total of 4 houses. 4! How could I be sure? But nothing on our list came close to the charm of this house. Maybe we could get a slightly bigger house. A slightly newer house but you can't replicate this one. Never. Also this house was showing like crazy with already 1 offer. I didn't have the luxury of waiting to see more properties. It would be gone by the end of the week. DILEMMA! I got a little emotional and couldn't make a decision. Just like a woman, right?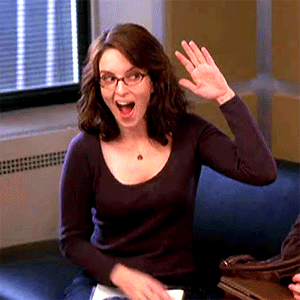 I slept on it and came to the conclusion that I would kick myself if we didn't try. I would always regret it. We still had the possibility we wouldn't even win the bidding war. We put in our offer and waited.
Yesterday morning we got the call that it was accepted.

And after the initial OMG WE JUST SOLD AND BOUGHT A HOUSE IN 3 DAYS, we finally breathed a little easier.
Sooooooo lets put this in stat form:
New House
Days on the Market: 5 (that's call it fate, ladies and gents)
Number of showings: Don't know but a lot
Open houses: none
Offers received: 2
Sold for: less that what we were planning
Now we have to pack and move in a little over a month but I'd be lying if I said I wasn't jumping out of my skin excited. I get to act on those Pinterest boards I have been making for years. I get to use power tools. The boys get a playroom. WE GET A POOL. We know people in the hood. We can finally settle before Landon goes to school. SQUEEEEEEEEEE!